Members of The Futon Guild
Welcome to Futons First your online UK Internet Retailer and Manufacturer. Our Futons and Sofa Beds are offered in a choice of wooden or metal frames, traditional or contemporary in style. For quality futons, futon covers, frames and futon mattresses at Guaranteed Low Prices you're at the right place! Futon Frames and Futon Mattresses delivered to your door!
We are happy to offer free futon colour fabric samples to help you make the right choice when choosing your futon, to obtain your futon fabric samples please telephone 01223 480034 or email.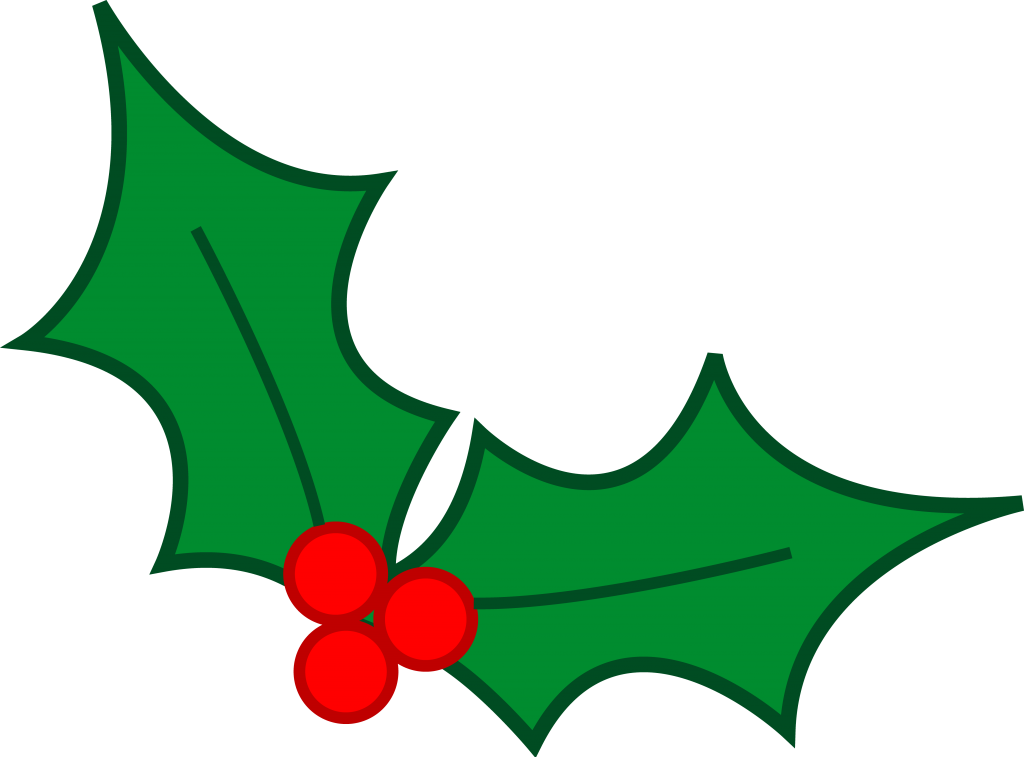 THERE IS STILL TIME TO ORDER FOR DELIVERY BEFORE CHRISTMAS!
Get in touch now for more information on pre Christmas delivery.
Need a quick futon for Christmas?
*These items are slight seconds and are reduced for factory clearance.
---
EXTRA SPECIAL ONE-OFF OFFERS ON:
THE PANGKOR, CAVENDISH AND AKINO 2 AND 3 SEATERS
Click on the images above or the title to see our special offers!
---
Shogun Pine Double Bed Frame and Twin Loft Mattress
---
Click here for our ... AMAZING WINTER SPECIAL OFFER -
Monday to Friday mainland UK delivery from only £12 to £29
Sorry we do not offer a delivery service to Northern Ireland
---
Futons First is a company which has been in the futon business for many years, giving our customers quality futons at unbeatable prices. All our futon mattresses are made in the UK to the highest specifications and they conform to all of the UK fire regulations. You can rest assured that when you purchase a futon from us you are getting a top quality product that will last you for many years to come.
---
Sleep Council Members

"The Sleep Council: Working to help you get a better night's sleep."

Company number 04863996 - VAT Number 836898952

FSB Members
FAQ about futons:
What is a futon?
A futon mattress comes in two main variations 'traditional' and 'western'
The Traditional Futon
The original futon comes from Japan. It would be laid on the floor as a thin mattress only (unlike our western version which is normally thicker and comes with some sort of wooden or metal futon sofa frame) and then in the morning it would be rolled up and placed in a cupboard or closet. The futon normally included three pieces, a Shikibuton, Kakebuton and a Makura. It consists of a combination of cotton, wool and man made materials.
The traditional futon mattress would also be taken outside on a regular basis to be beaten with a stick and to be aired and dried to stop deterioration of the mattress.
Traditional futons are still used in Japan with specialist futon shops available in most towns and cities but the western sprung bed and mattress and even the western style futon are making in roads into the Japanese market.
The Western Futon
The western futon really first appeared as just the traditional futon from Japan, in fact you could say it was a carbon copy , but then people begun to play around with the design of the mattress. In Japan the futon is quite thin but the western version of the futon began to have extra layers of filling added to it which gave the extra comfort that those in the west were looking for. The drawback to this was unlike the Japanese futon that was folded up each morning and placed in storage the large futon could not be folded and stored as easy.
So people began to design beds and sofas that have the mattress sitting on them all the time, the sofa that did this became known as the 'Futon Sofa' It became a piece of furniture for your home during the day and if required converted into a bed at night.
During the last two decades quality futon mattresses were sold by layers for example you could have a 4 layer up to a 9 layer or beyond. Unfortunately there was no one to regulate this market so each manufacturer would decide on the thickness of each layer and the materials used. This bought great confusion to the customer because some manufacturers were taken advantage of there being no regulation and advertising 9 layer futons that were in fact no better then a quality 6 layer futon.
So most manufacturers are moving away from this system of grading mattresses and are now talking more about the quality of the fillings. For example emphasising the wool and cotton fillings and talking more about the choice of a Trifold (5 to 6 layer) and Bifold mattresses (7 to 9 layer)
It would be worth mentioning here that at the cheap end of the market you can obtain what looks like a futon mattress but it is in fact full of crumb foam and can not be compared with either the traditional or western futon. It offers no comfort and support like a normal futon mattress and will not last or give value for money.
Copyright - Glenn Khan
FUTON NEWS REPORT FROM CNS
The traditional Japanese futon is making a comeback in the country of its origin
The creation of American convertible futon frames turned it into trendy sofa bed-like furniture. Now, Japanese people, influenced by Western culture and lifestyles, welcome the return of the Old World comfort of the futon with the added feature of metal and wooden futon frames.
The traditional space-friendly, frill-free Japanese futons almost became extinct in their homeland. But thanks to American ingenuity, the foldaway cotton mattress is experiencing a revival in the country of its origin.
Futons first appeared stateside in the 1960s as handmade simple cotton pads used by hippies, students and some health enthusiasts as substitutes for beds. The creation of convertible frames for the futons turned them into trendy sofa bed-like furniture a decade later.
America and other Western countries began to buy the new futons in mass quantities in the 1980s. Now, Japanese people, influenced by Western culture and lifestyles, are doing the same.
"My customers say they have been looking for American futons for the last three or four years," says Eduardo Sanchez, who moved to Japan 35 years ago and sells American futons via the Internet. "America has a huge influence on Japan especially on its lifestyle. Today, many people don't sleep on tatamis," the traditional woven straw mats, "or on Japanese futons anymore."
The new futons are a far cry from the traditional Japanese futons, which could be folded and stored in a closet. American manufacturers have introduced innersprings, pocket springs, coil, foam and polyester mattresses as well as electric frames with massagers. According to Tom Tedesco, President of Futon Association International, futons have become a mainstay in living rooms, and have stretched out to home offices and kids' rooms.
The original Japanese futons (pronounced in the United States as FOO-tahn) consist of two parts: a foldable cotton mattress -- approximately 2 to 4 inches thick -- to sleep on, and a soft, fluffy quilt made of cotton, down or synthetic fibre to go over the body. Futons first appeared as weed-made rags in ancient Japan.
Although Japanese seniors still mainly use the traditional futon, younger Japanese are impressed with the comfort, style and added features of the American built futons. Japan's Cabinet Office reported that in 1965, only 14.9 percent of the total number of households used Western beds, including Western-style futons. By 2001, that figure jumped to almost 60 percent.
"American futons are ideal for small houses and apartments in Japan," says Sanchez. His products, imported from California and Southeast Asia, are priced relatively high compared with the American market: between 73,000 yen ($550) and 125,000 ($940), while the midrange in the United States is $500 to $800. The company, which is based in mid-Tokyo, sells around 10 futons a month. Sanchez says the company's futon shop Web site, americanfuton.com, gets more than 100 hits a day and customers are spread around the country.
"The frame development put the industry on a larger scale," said William Brouwer, known as the first inventor of convertible futon frames, who now lives in Japan. His invention of the tri-fold frame, a simple wooden frame he made for a friend who owned a futon shop in Boston, was greeted by Bostonians who were already familiar with the comfort of the futon mattress. It gradually became into the "Brouwer Bed," which won the 1983 Daphne Award, considered the Oscar of the furniture industry, for the best new design in the Bedroom/Retail Category.
An early importer and designer of futon frames, Bob Fireman of Liform Imports in New York markets his own design of bi-fold frames that look more like couches. One of his inventions was the introduction of glides instead of pegs to hold the backrest in place. The glides allowed futons to convert more easily from sofa to bed and back, and his design became the first of its kind to be patented in the United States. Soon, people in other parts of the United States and around the world were designing other variation of tri-fold frames and bi-fold frames and futons became a bigger part of the furniture business.
"Now, our Web site gets 1 million hits a month, and we get questions from consumers every day," says Joe Tatulli, who publishes Futon Life magazine, an industry publication that started 13 years ago. According to a survey conducted by Futon Life in last fall, futon furniture has grown to an industry with annual sales of $890 million, representing a 23 percent increase in three years.
One of the top Japanese futon manufacturers, Maruhachi Mawata, ventured into the production of futon beds in 1997, the first attempt in its 40-year-history. Although Maruhachi beds are not convertible, they have box frames with reclining backs and footrests as well as plenty of storage inside.
Japanese trend makers are picking up on the revival in their homeland. "I first saw American futons in Denmark two years ago, and now it seems that the market is growing," says Tetsu Takahashi, the household division manager of Ryohin Keikaku, which operates stores selling everyday goods and furniture under the Muji brand in Japan and abroad. The company's new tri-fold sofa bed, introduced two years ago and priced at 16,000 yen ($120), has a futon-like look and feel, made of a covered cotton pad with steel frames inside the mattress, allowing the backrest to recline at five different angles.
Takahashi, a former furniture sales manager overseas, sees the influence of the American futon on this new product. "Japanese people love the comfort of futons after all," the manager explains. "It's the comfort and relaxation as well as the space-saving convenience that attracts the Japanese customers."
Designer Bob Fireman's futon frame "Fireworks" is one of the popular bi-fold designs
Kayo Matsushita
Futon First is pleased to acknowledge and thank Nikita Grigoriev for updating the information provided above taken from CNS in October 2011:
"The first patented futon frame was not designed and patented by Bob Fireman but by Nikita Grigoriev and the actual patent number is US Patent #4538308. In fact Bob licensed that first patent for production back in1988. The three original futon frame designs were all produced independently by Bill Brower, Ron Massey (Montreal) and myself (in Toronto at the time). We were all working independently of each other, however, I was the one who decided to actually patent my design." Nikita Grigoriev